Designed to matter
We've built our architecture firm on the simple premise that design matters. At Hoefer Welker, our corporate architects knows that good design – smart design – inspires innovation, expands efficiencies and creates connection. That's especially critical when creating spaces used for work.
The way we work has changed dramatically in the past few decades, and it continues to evolve. That's why we help organizations, developers and landlords reimagine the workplace. Our architects help create ecosystems where workers can thrive, emphasizing design choices that focus on openness and connection. In today's workspace, flexibility is paramount. Teams need to be able to shape spaces to fit their needs, making faster adaptability the new normal. As organizations seek to attract top talent, they need space that's curated to create a meaningful experience, one that makes room for both focused work and as a "third-place" alternative, allowing for connection and camaraderie.
At Hoefer Welker, we know meaningful design starts with a meaningful conversation. Our 25-plus years of working in corporate design has taught us the power of true collaboration and active listening.
Our approach to corporate architecture
Our approach to projects relies on a collaborative delivery model aimed at creating an environment where design is seen as an investment in innovative thinking, transparent communication and in-depth problem-solving. We see design as an expression of an organization's position in its industry and an important part of its overall brand.
This multidisciplinary, collaborative approach also:
Reduces risk

Increases efficiency

Develops effective solutions

Creates empowering spaces for staff, owners and users
The most successful projects are led by a broad consensus group. We start by conducting an introductory charrette to analyze data and listen. Our corporate architecture team gets a clear vision of the current state so designers can better create the future state. Along the way, we rely on our five guiding principles of identification, development, translation, implementation and education.
We understand that great design doesn't cost more money – but poor planning does.
Listen first. Draw later.
At Hoefer Welker, our team of corporate architects listens before they draw. Why? Because listening is how we learn. It's how we learn what our clients need, what problems they face and what future state they aspire to create.
We keep up
Our corporate architecture team is always looking at what's next in corporate design. We have decades of experience creating corporate spaces and understand the value of helping clients design offices to meet evolving needs.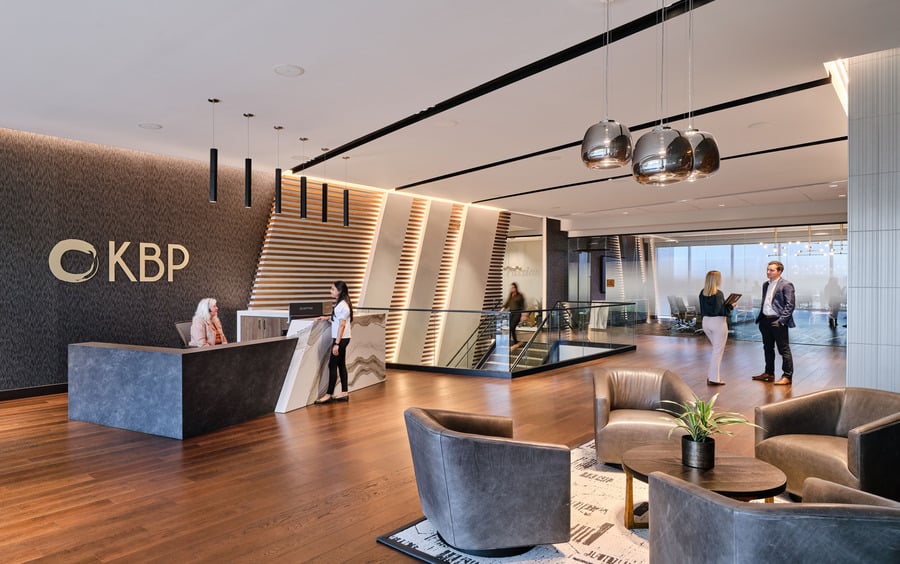 Our teams are integrated
Every Hoefer Welker project team is multidisciplinary – and integrated – including architects, interior designers and, when contracted, technology and engineering experts. This approach is efficient and leads to better design.​
We offer an extensive list of services, including:
Corporate Campus Planning & Design
Corporate Interiors
Experience Design
Master Planning
P3
Process Improvement
Site Studies
Space Planning & Test Fits
Sustainable Design
Technology Consulting
Wellness at Work
Workplace Design
Workplace Strategy