Designed to Inspire
Hoefer Welker's interiors team designs spaces to inspire – spaces that reflect our clients' dreams and propel their vision forward. That's one reason we commit to a highly collaborative process, prioritizing listening, partnership and transparency.
At Hoefer Welker, our exceptionally talented interior architecture team has decades of experience designing projects big and small in a range of market sectors: healthcare, government, civic, commercial, multifamily and mixed-use.
Our interior design team also brings a range of perspectives to our clients. We take a holistic approach to each project, which is why we have an integrated interiors team involved from the initial planning stages. Working in concert, our architecture firm is able to provide clients with a cohesive design, one that's visually and operationally aligned. This full suite of services creates tremendous efficiencies for our clients.
In addition to our blended approach to design, we stand apart for our commitment to sustainability. Our interior architects embed sustainable choices in everything we do, impacting our clients' investments for years to come.
Hoefer Welker architects and interior designers see every project as more than a plan. It's an opportunity to have a meaningful impact on our clients, their teams and the people they serve.
We start by listening
When clients choose Hoefer Welker, they get a true partner. That's why the first step in our process is to discuss our client's vision and needs.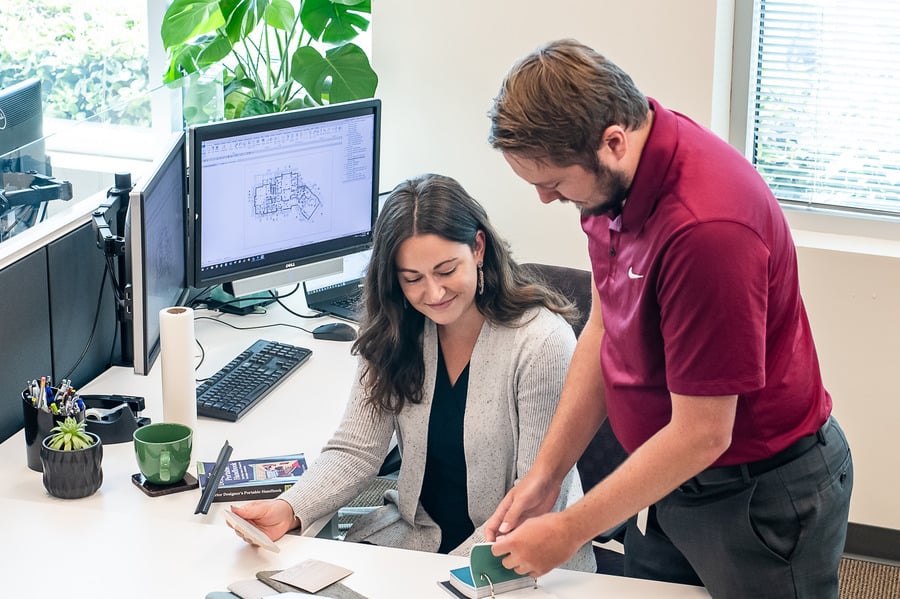 Identify pain points
We spend time understanding how our clients work so we can deliver designs that problem-solve and inspire.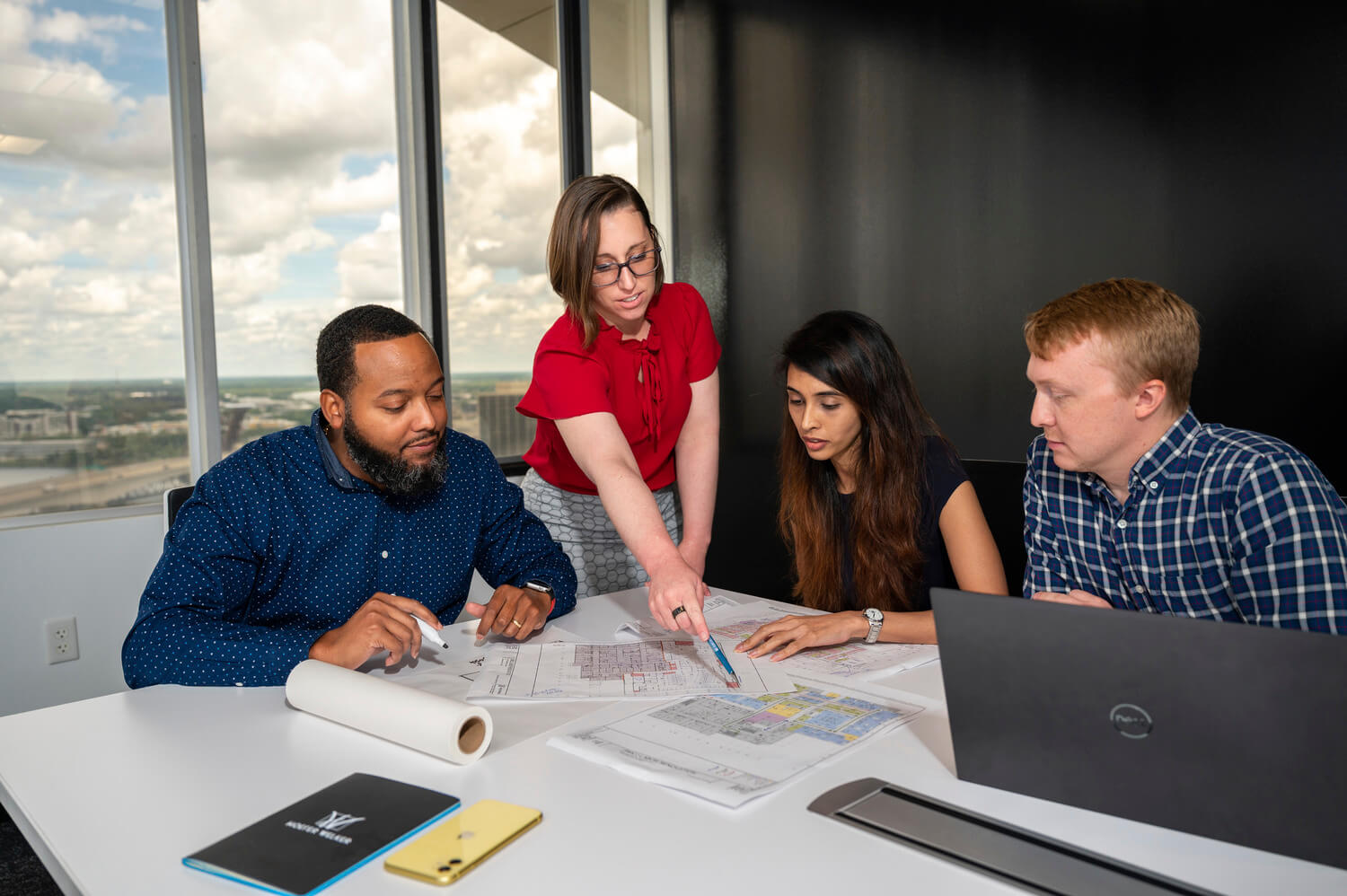 Integrate sustainable solutions
Sustainability is a core part of our mission, so we strive to deliver designs that minimize the carbon footprint while maximizing efficiency – all within budget.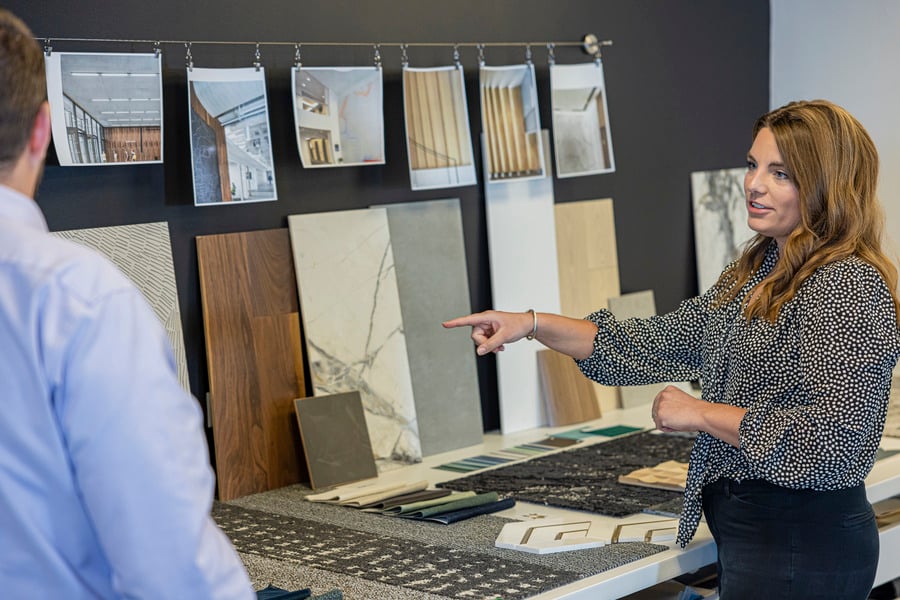 Communicate cohesively
Because we take a holistic approach to design, we value working as an integrated team which leads to streamlined communication for our clients.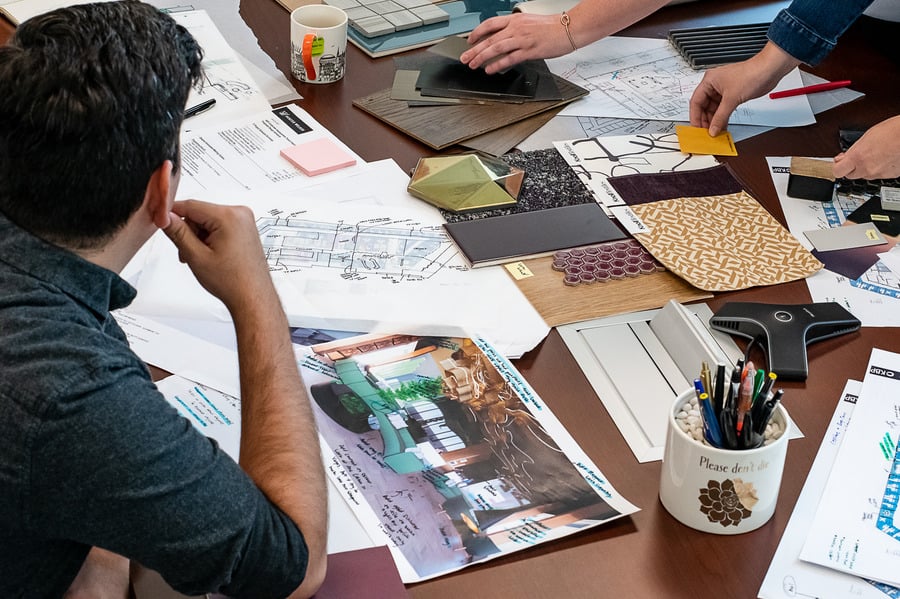 We offer an extensive list of services, including:
Artwork
Branding/Environmental Graphics
Construction Administration
FF&E
Finish Selections
Government Initial Outfitting
Programming
Rendering/VR
Space Planning & Test Fits