Designed to matter
The retail and hospitality sector has seen tremendous change in the past decade, fueled primarily by the popularity of online shopping. Because of that, our clients are looking for innovative ways to create experiences that attract shoppers, maximize brand engagement and give people a reason to choose an in-person visit over an at-home click.
Hoefer Welker's architects are experts at creating multidimensional, interactive designs – spaces that attract visitors in an immersive experience. We develop amenity-rich retail centers, social hubs that nurture shared experiences and community. Among our recent designs: a three-million-square-foot live-work-play concept in Dallas that includes a retail mall, entertainment venues like mini golf and a Ferris wheel, as well as offices, restaurants and apartment homes. Another example – the expansive Grandspace development – illustrates the power of an experience-focused approach to design.
Our approach to Retail & hospitality architecture
Our retail and hospitality architecture team starts by understanding the consumers' needs. That's our first priority and the framework for building a comprehensive strategic plan.
Because we have vast experience creating every individual component of the contemporary commercial space – retail, residential and entertainment – we take a holistic view of the design.
Our team understands that effective layouts stem from a deep understanding of consumer movements, which is why a thorough strategy is paramount to a successful plan. We dig into foot and vehicular traffic flow. How can we enhance the experience for every storefront while creating a seamless, comfortable experience for visitors?
At the same time, we help clients navigate the interplay between indoor and outdoor spaces. We work with them to understand how spaces can successfully straddle both worlds. We also understand that effective spaces consider how to reduce a building's carbon footprint, from using environmentally friendly materials, products and applications to including an abundance of daylight – and easy access to the outdoors.
Multidisciplinary Approach
We bring an integrated, multidisciplinary approach to our designs. This means each discipline – architecture, interior design and MEP engineering – work together from the beginning to ensure a cohesive, strategic design.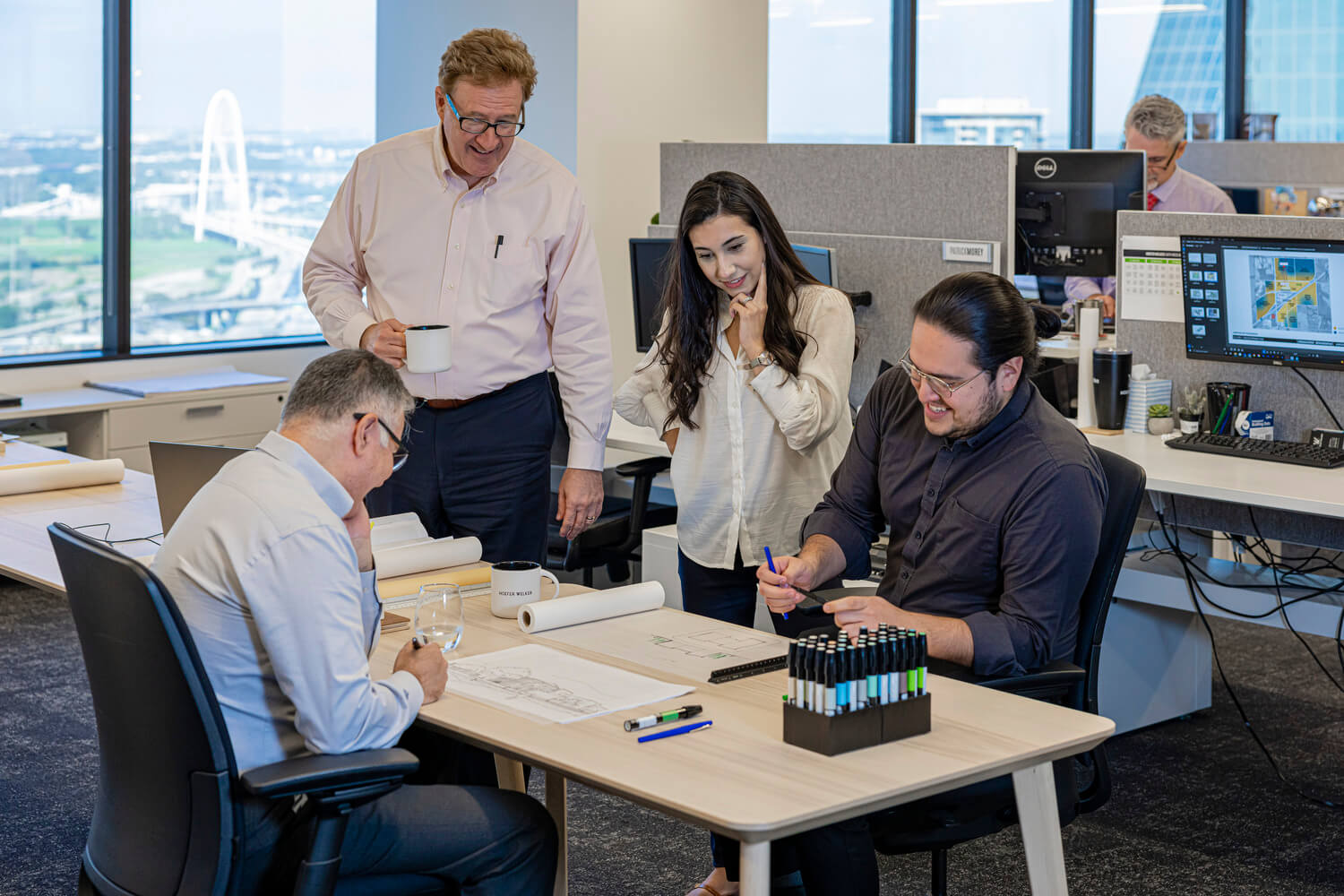 Broad Experience
Backed by experience in multiple markets, the professionals at Hoefer Welker understand the nuances of effective layouts for these sprawling developments. And the team's wide-ranging knowledge brings a fresh point of view to every obstacle.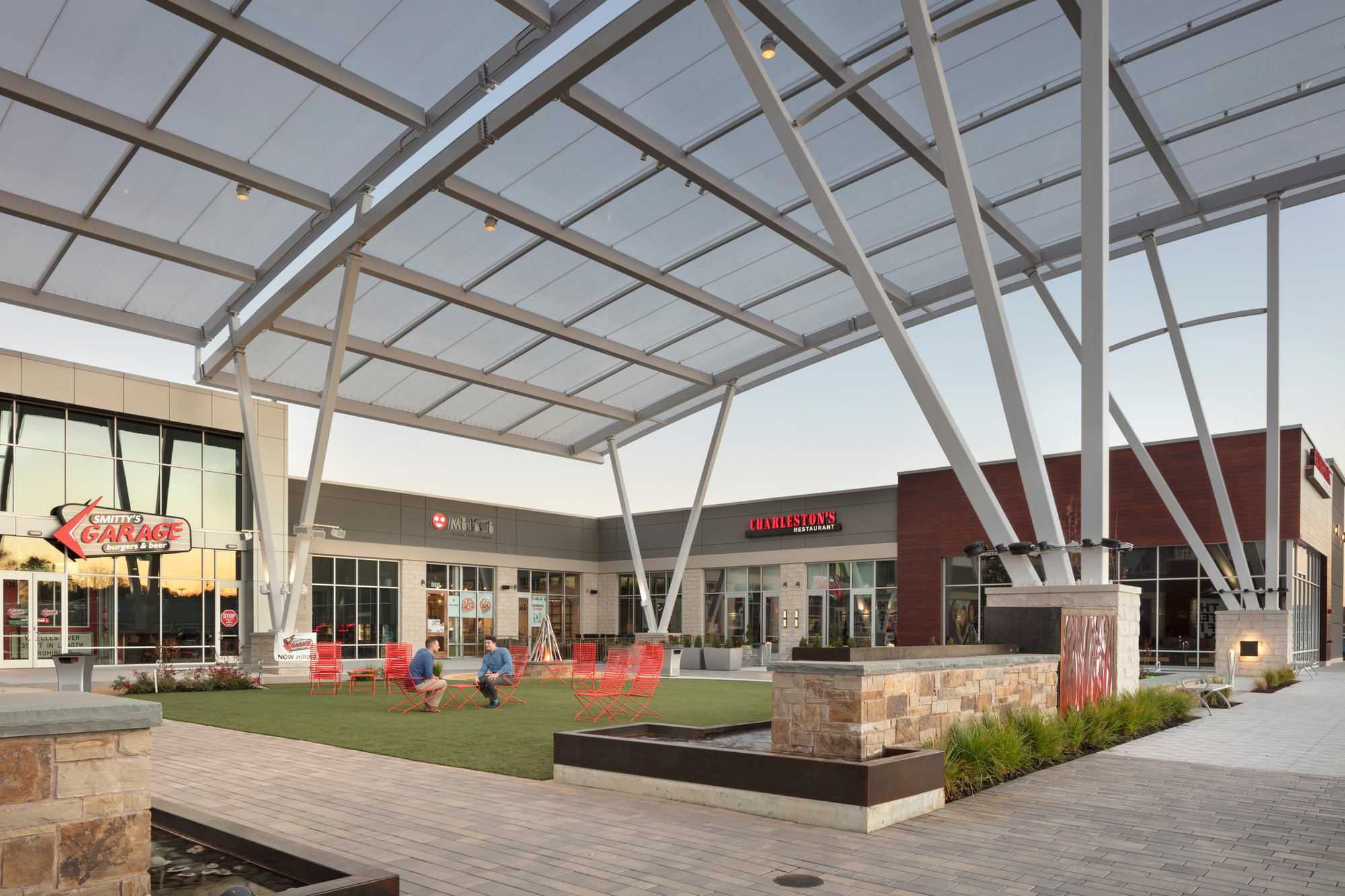 Clear Communicators
We know that behind every successful design is a commitment to clear communication. Our teams value continuous, collaborative communication – and our clients love us for it.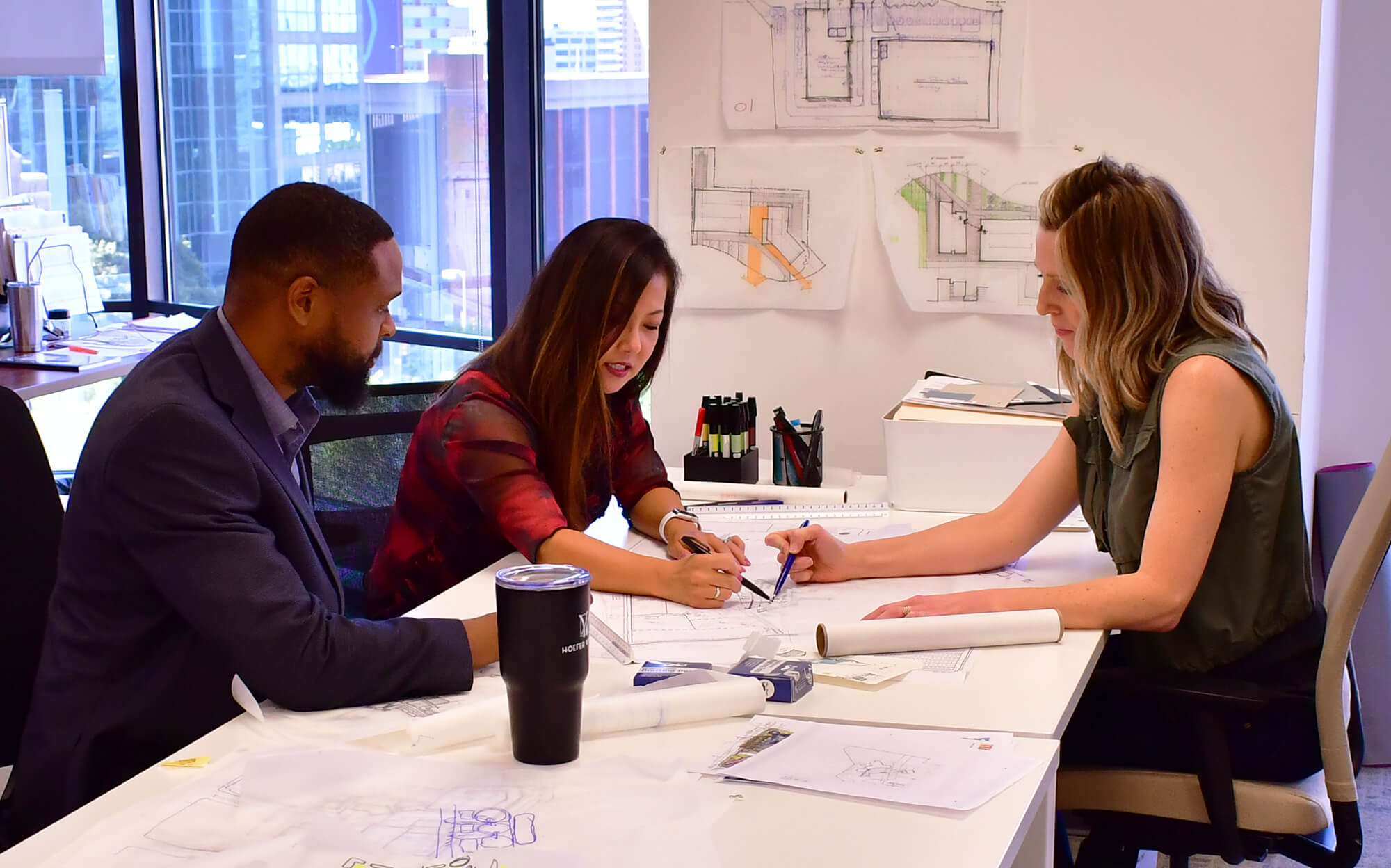 We offer an extensive list of services, including:
Architectural Design
BIM
Branded Environments
CMR Selection
Community Engagement
Environmental Graphics
Equipment & Outfitting
Facility Assessments
Interior Design
Master Planning
Needs Assessment/Space Programming
P3
Post-Occupancy Evaluations
Site Assessments
Site Selection & Development
Sustainability Consulting
Technology Consulting