Designed to heal
At Hoefer Welker, we understand the complexities driving healthcare design – the demand to balance innovation with operational efficiency and staff needs with patient care. Because of our decades of experience, clients rely on our highly regarded and deeply experienced healthcare team to tackle their most challenging projects.
We are the experts when it comes to planning, designing and implementing state-of-the-art healthcare facilities through data-driven solutions. Through the creation of guardrails, not roadmaps, we guarantee that our partners understand how the decisions they make in the present will affect their future.
No matter the project, large or small, our teams know what a privilege it is to partner on healthcare initiatives. We invest emotionally in our partners' mission to enhance wellness, build stronger communities – and save lives.  
Our approach to healthcare architecture
Our philosophy is deeply rooted in the power of collaboration. We prioritize active listening, in-depth interviews and consensus building. Good design – effective design – can't be dictated from the top down or the outside in. It must involve perspectives from every group to deliver a design that meets the specific needs and requirements of each unique project.  
Advancements in technology are revolutionizing healthcare faster than ever. It's crucial to ensure that technology and patient care are in perfect sync to conquer complex healthcare issues with maximum efficiency. Hoefer Welker's Clinical Technology Solutions (CTS) team collaborates with the design team to ensure that medical equipment – including IT, security, audiovisual and clinical communications – are fully integrated into the facility design, construction and operations. As a standalone business within the firm, the CTS group works with a range of companies – a testament to our firm's team-oriented, open working style.  
We take sustainable design seriously, forgoing a one-size-fits-all approach. Instead, we redefine sustainability with every single project, matching our solutions to our clients and making sure they are practical with long-lasting benefits. Our strategies are tailor-made, ensuring that spaces are not only beneficial to the environment but also to the people who use them.
Designed Differently
Just one more voice can make all the difference in good design. We know that embracing diversity leads to innovative solutions.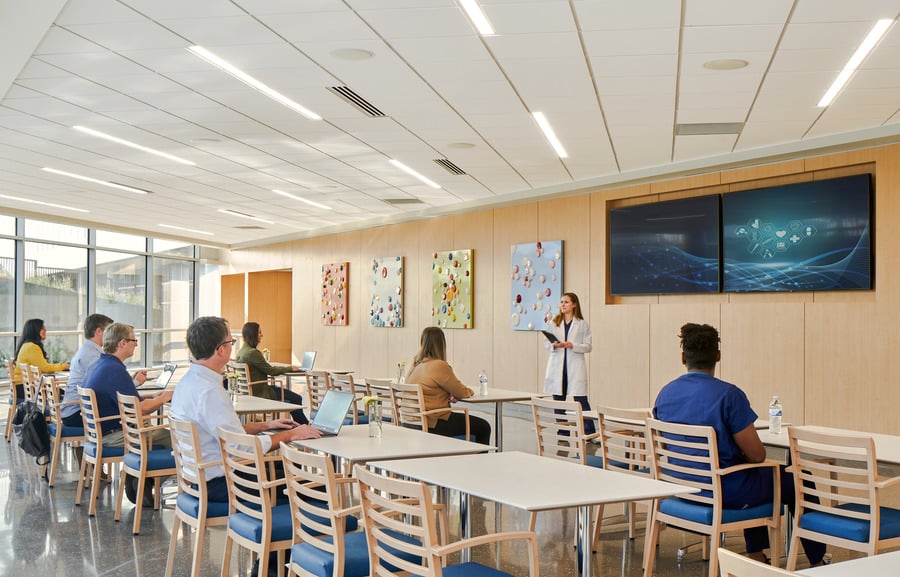 full-service design
Design varies due to project type. To effectively handle every aspect of a design, including interior, project management, MEP engineering and equipment and technology integration, we tailor our designs to meet the distinct requirements of each client.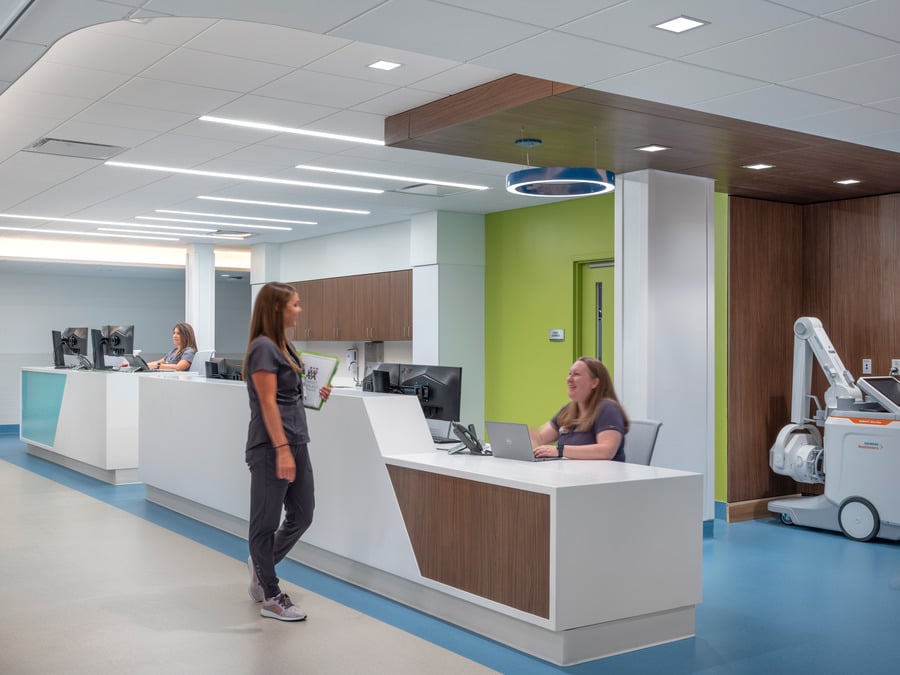 Collaborative approach
In our office, the best idea wins. With decades of experience tackling complex challenges, our team of leading thinkers within the healthcare design industry shares a commitment to finding the best solution for every challenge.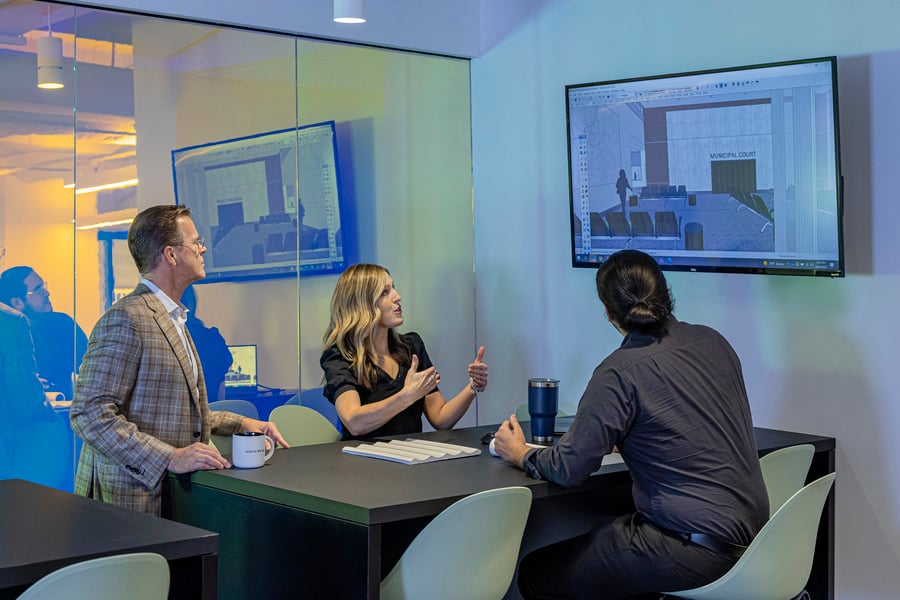 Integrated technology
From the first discussion, our team is assessing how to integrate technology and medical equipment into the design and operations of every facet of the facility.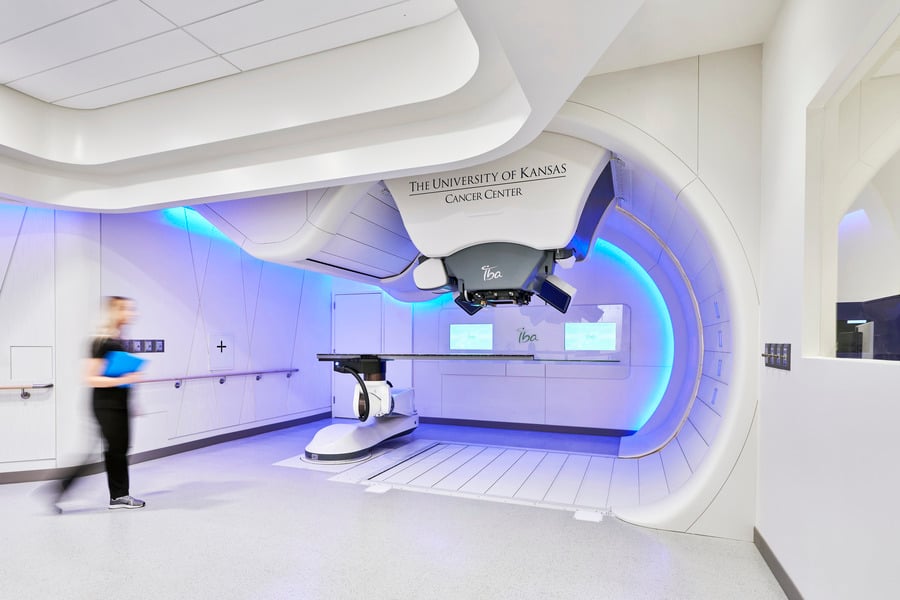 Listen first, draw second
We start by listening – and we commit to that throughout the entire process by asking thought-provoking questions and pushing boundaries when necessary. We understand that the most innovative ideas can come from a variety of sources, but foremost, we prioritize gaining a deep understanding of our clients' unique situations and challenges. Only then can we craft truly inspired solutions that help them achieve their goals. 
We offer an extensive list of services, including:
Branded Environments
Campus Planning & Design
Experience Design
Master Planning
Medical Equipment Planning
P3
Patient Experience
Site Studies
Space Planning
Sustainable Design
Technology Consulting