As the primary 911 answering point for Overland Park, Kansas, this dispatch center serves as a vital link between the community and emergency services. As the population continued to grow, the center was no longer be able to meet the needs of the staff and community. Rather than move locations, Hoefer Welker was able to reconfigure the existing space to allow for more personnel and improve efficiencies within the same square footage.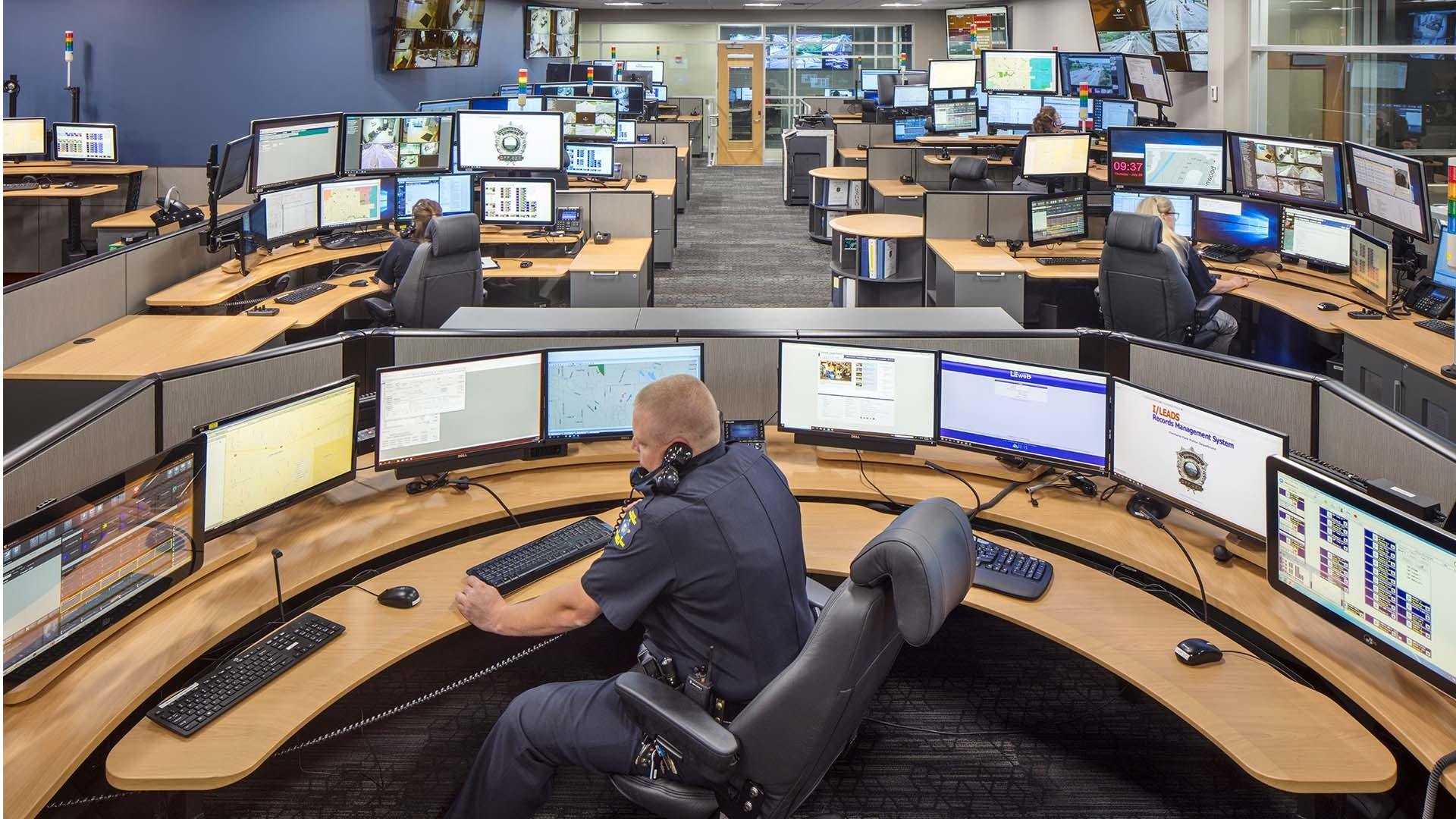 Read More
Such a unique operation presented unique challenges, such as connecting 24 low-voltage cables per dispatch console while still providing an open and inviting space. We worked closely with the city to understand their needs and offer thoughtful programming solutions. To mitigate the feeling of being in a basement, for example, the walls were eliminated or replaced with glass to create an open floor plan, as well as updated finishes and added color to the walls and carpet. Custom consoles were provided to dispatchers, who work long hours and often can't leave their stations, that offer unique amenities, such as heating and cooling, while also providing superior ergonomics. Additionally, we grounded all raised access flooring to protect the millions of dollars of computer equipment and servers housed at the center.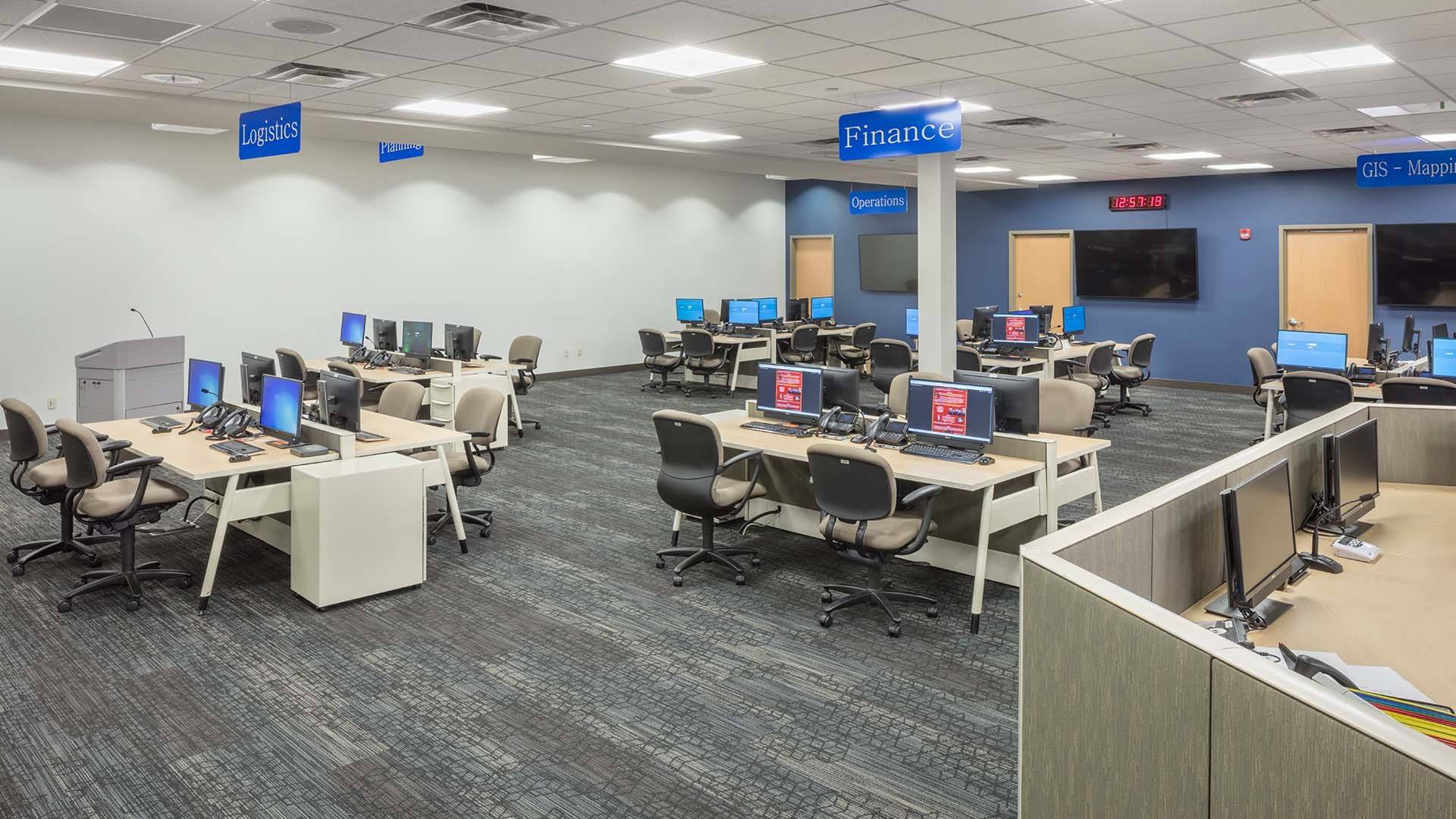 Overland Park's EOC and dispatch are managed by a single director. To accommodate this emerging trend, we installed glass partisan walls between the two departments to provide clear sight lines throughout the facility and allow the director to manage both operations. The walls, while transparent, are soundproof to maintain consistent noise levels and movable to allow each department to flex up or down as needed. This open office plan, with included flex space, can be reconfigured for future staff.